Writing Wednesday #6: Writer's Block vs Writer's Rut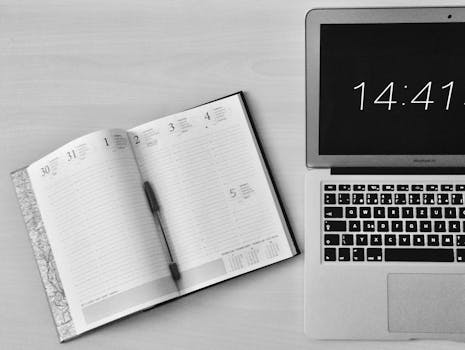 Today, I'm going to go into the differences of
writer's block
and
writer's rut.
Both are an annoyance to a writer, but they're annoying in their own, unique ways.
Writer's Block:
Writer's block is when you have every intention to go into a writing session and then ... wait for it ... nope it's coming ... no, you can't come up with an idea. You go through your brain for an idea. Something interesting. Yet, nothing. Nada. Nothing comes to mind and your eagerness to write becomes frustration. I honestly have not suffered from much writer's block in my writing sessions.
Writer's Rut:
Writer's rut is when you aren't motivated to write. You have ideas and maybe even have started a project. You just don't feel like writing and this goes on longer than you should allow. I suffer most from writer's rut. Goodness knows I have plenty of writing projects to work on. I just have a hard time being motivated to write them sometimes.
Each are an annoyance to the writer. Both are a hindrance to your creativity. Both stop you from fulfilling your goals for that day. You can't let them get to you, though. Sometimes, we just need a break.
I've been going through a bit of a writer's rut lately. I haven't wanted to work on any of my novels. I just don't feel motivated. But writing on here? Piece of chocolate cake. I like writing on here. I get to talk with all of you in the comments and I enjoy every conversation we have.
So, now you might be wondering, "Ivie, how do I fight each of these writing problems?"
Well, to be honest, since I'm not familiar with writer's block, I decided to do some research. One website I found suggested going for a walk, eliminating distractions, changing your environment, reading a book, and more. I'm going to leave a link to this article. However, I don't know everything on this particular site. Exercise caution if you choose to explore it more.
Writer's block: tips to overcome it.
As for writer's rut, it seems to me that the solutions are similar. For me, taking a break is effective, but if you have deadlines or goals you have for yourself, such as I have for myself for this month, you can't just avoid writing all together. You have to suck it up and just write. It can be hard, especially when the Muse isn't there.
Reading a book or blog that inspires you can always help. As much as YouTube can be a distraction, it can also be a tool. There are many writers who make videos. Some are more vulgar and I choose to stay away from that, but there are clean speaking writers on there. I've mentioned her before, but
Vivian Reis
is an author and I've never once heard her say a swear word. There's also
Kristen Martin
. I've never heard her swear, either. Plus, there are many booktubers on there who might inspire you.
Other inspiration may come from non writers. Yes, you heard me right. I will get inspiration from videos of artists. One who does amazing paining, drawing, and just art itself is
Art a la carte
. Her videos are amazing. The drawings are wonderful. (I'm not great at drawing, so people who are amaze me.)
If you're suffering from writer's block or writer's rut, don't stress out. That will only make it worse. Just breath and understand where you're at right now. Give yourself grace and try to move forward. I'll leave a link to writing prompts so you can get yourself back in action. Even if you're already working on a project, taking a break from it and doing a prompt might just be what gets you back in action.
God bless y'all. 😁
Writing Prompts
Go Teen Writers
(While they have some prompts, I selected them because their blog is inspiring. A lot of posts inspired me to write, especially the WeWriteBooks series they did last summer.)