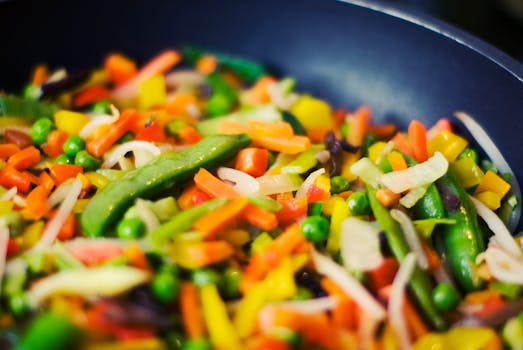 On July 10th, this past Monday, Chick-Fil-A, had their usual come dressed as a cow day. You get a discount, you eat some chicken and waffle fries, the normal Chick-Fil-A experience. Until the Vegans arrived.
Vegan protesters came in with signs and some dressed as bloody animals to protest how those animals are prepared for cooking. They came in with fake knives to pretend to slit the throats of the people who were wearing the bloody animal costumes. Fake bloody animals would then fall to the ground, feigning death.
Surprise, I've got something to say about this.
I'm not a vegetarian or Vegan for two important reasons. First, my body can't handle not eating enough protein. When I don't get enough protein, I don't feel good. Most people won't when they are deprived of something they need. The second reason being I don't believe it's a healthy lifestyle. God gave us cows, pigs, chickens, turkeys, and other meat for a reason.

Vegans and vegetarians don't eat meat. This is their choice. While I personally wouldn't be able to sustain such a lifestyle, there are people out there who can. Because of that, they seem to think this is the absolute right way to live.

If you want to be a vegan/vegetarian, fine. Just don't be doing demonstrations like this where there were many children, all under the age of nine. That is traumatizing for them. From what I understand, employees asked these protesters to leave and they complied, but the damage was done.

This is fear mongering, the exact thing people are against. We can't be hypocrites.

I know this post was short, but I really wanted to say something about it. If any vegans or vegetarians are out there, please think about this. We respect your decision so please respect ours. That being said, God bless y'all. 😁

Quick Edit: I seem to be having technical difficulties for my subscribers. I used my personal gmail to subscribe so I would see what my readers see. Unfortunately, the emails aren't going out. If you are a subscriber, could you please comment below and tell me if you seem to be having the same problem. If you use gmail, make sure you check your promotions as my emails sometimes go there. God bless y'all.

Another quick edit: Seems some of you think this happened to me. I wasn't clear at all. This was a story in the news and because of the bad experience I've had with a vegetarian, plus all the stories I've seen, I decided I would talk about it. Just wanted to clear it up. God bless y'all. I'm sorry I'm confusing. *sheepish smile*