Hey, peeps. I wasn't going to post today, but this is special news that must be shared with the world. That's right people. World domination.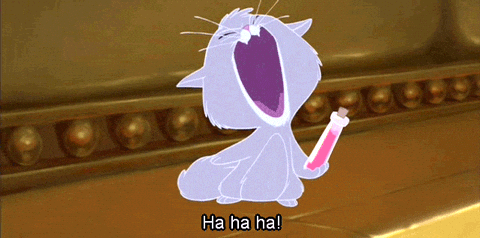 (Okay, I know I said I didn't like cats, but I make an exception for this image because c'mon! Emperor's New Groove is hilarious.)
I'm just kidding about the world domination part. For now, anyway.
Today, I'm sharing a special video made by one of my peeps,
Catherine
. (Seriously, go check her blog out. She's awesome.)
As some of you might already know,
Gray Marie
(check her out also because she rocks) started a wonderful rebellion against the low standards of YA books. For too long have YA books been filled with smut, drugs, abuse, and more. We don't want to read that anymore.
This video is part of the YouTube channel and Website (coming August 9th) and are important to the Rebellion. Okay, enough of me talking. Here's the video.
It is amazing and Catherine stayed up late to finish it.
Subscribe to their channel and mark your calendars for August 9th because the Rebellion is coming. Will you join?